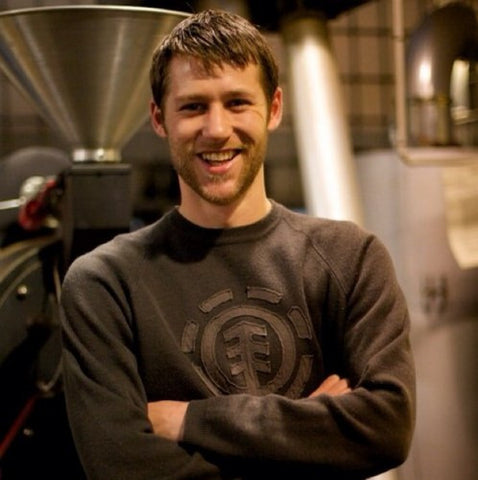 Caleb was born and bred in Christchurch, New Zealand.

Starting as a kitchen hand he worked his way up the ranks to head barista at Caffe Roma in Christchurch's CBD. Caleb's passion for coffee and a desire to learn more about the product led him to work with Hamish Evans of Switch Espresso in 2006 where he began his coffee roasting journey.

After moving to Melbourne in 2008 Caleb teamed up with Mark Dundon during the sale of St. Ali to head up the roasting team at Seven Seeds in Carlton. During this time he further developed his skills and knowledge of coffee roasting and specialty coffee. He completed various courses and training including his Q Graders Certificate in 2011.

In 2012 and in need of a new challenge Caleb moved to Small Batch Roasters in North Melbourne to work with Andrew Kelly as a green buyer and head of roasting and quality control, in this time he travelled to Central East Africa and visited various coffee producers in Burundi and Rwanda.

Caleb and his partner Rebecca Notley next set up a little bird told me... a busy and well regarded specialty coffee house right in the heart of Melbourne's CBD.
The sale of a little bird told me paved the way for their exciting new venture - Craftwork Roasting Company, a boutique coffee roasting facility operating in Yarraville, Victoria.